Happy Winter!!! In Southern California there's not much of a seasonal change, but there's still tons of fun outing options. That's what I love about the Golden State. We get a little bit of everything. For instance, there's no snow in the cities, but you can find some if you drive up to the mountains. Which brings me to my first suggestion:
Big Bear
This small city is only about an hour from Orange County. It offers skiing, sledding, and snow boarding! It's actually where I'll be spending Christmas, my first white Christmas. What's great about this city is that you can actually just go for the day. Once you're fed up you can drive off, and head for the beach.
Mission Inn Festival of Lights
The festival takes place Nov. 29-Dec. 31, in Riverside. It's a cozy time of year where the Mission Inn is decorated with vibrant lights. There's food vendors, live music, and tons of sights to see. It's a trip that will instantly get you in the Christmas spirit. The entire Mission is decorated, and don't have to pay for the stroll. However, you can take a walk through the museum for $18-$20.
The LA Live Skating Rink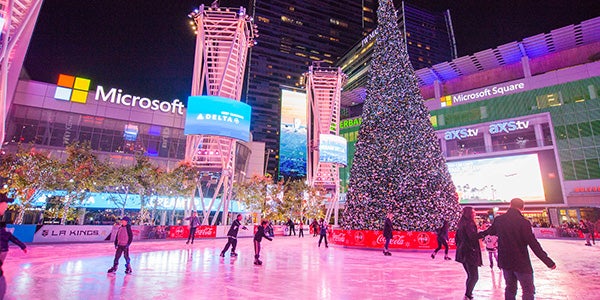 Located in the heart of Los Angeles is the annual skating rink. It's essentially the West Coast's Rockefeller Center. A beautiful Christmas tree is lit up in the center, surrounded by ice. It's a place where Californians can go to have a winter experience. To experience the magic general admission is just $22, that includes the skate rental.
Hope you babes have a wonderful holiday season!